As the flyer from my pocket the other night tells me,
Dreadzone
have got a new album on the way and you can grab a sample track by joining the mailing list here:
Dreadzone - For a reason
Another tells me that the full live band will be playing at the end of March at La Scala, supported by
The Young Punx
and
Subsource
, with Meat Katie headlining a room showcasing Far Too Loud's new Broken Robot label. It's a new event run by Tweak & Bleep called, funnily enough, We Are Live - perfect for anyone who gets bored of seeing DJ's in clubs. Can't wait!
Tweak&Bleep Present:
We Are Live
@ SCALA - Kings Cross - London
Friday 27th March 2009
A Live Music Bonanza for Festival Lovers, Starring the finest Bands & Electronica Heavyweights.
Live Bands on stage:
Check out their pages for a sample!
Dreadzone
http://www.myspace.com/gregdread
The Young Punxs
http://www.myspace.com/theyoungpunx
Subsource
http://www.myspace.com/subsource
Trash Fashion
http://www.myspace.com/trashfashion
The RGB's
http://www.myspace.com/thergbs
E-Disco
http://www.myspace.com/eskimodisco
Headline DJS:
Cagedbaby
Meat Katie
Far Too Loud
Tweak&Bleep
Crystal Fighters
Leatherhead
Rex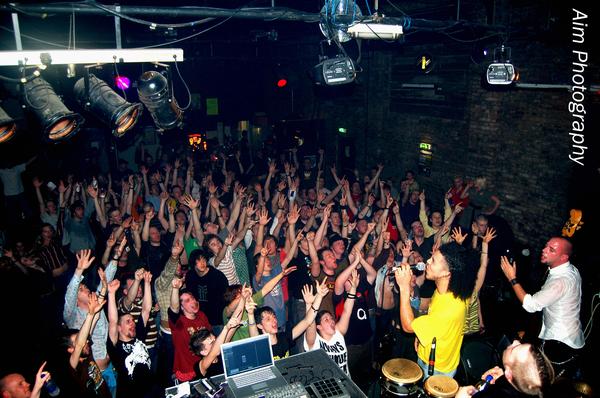 Event Info:
Friday 27th March 2009
@ Scala – 275 Pentonville Road – N1 9N
Time : 22:00 – 06:00
Tube: Kings Cross
Tickets:
£15 – www.ticketweb.co.uk / 08444 771 000 or Scala's Box Office (no booking fee)
GET TICKETS HERE